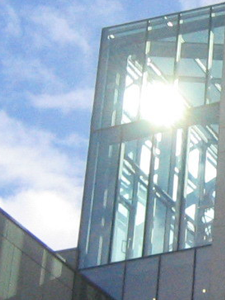 To make significant, measurable contributions to improving our clients' business performance while being held in the utmost regard and respect by our clients and by the larger business community.
That people get up in the morning looking forward to their work and that those who work together, really work together.
Dedication
To doing our absolute best for our clients

Independence
To bring an objective perspective to each situation

Curiosity
To explore what is possible

Generosity
To give more value than our clients expect

Fairness
To strive for win-win results

Honesty
To tell it as we find it
A
BOUT
A
LIGN
M
ANAGEMENT
S
OLUTIONS
Align Management Solutions is a management consultancy in Dublin, Ireland. We provide original and creative solutions in the areas of organisational development, employee engagement, change and people management, and internal communications.
We help organisations by ensuring that their management practices are aligned to a strong, achievable and clear strategy – ensuring that people who work together, work together.
"All of our business solutions and interventions are original. Each is researched, blended and tailored to find the most practical and effective way to achieve the individual client's unique objectives."
We bring to each project our experience, our expertise, our flexibility and our willingness to assert the truth. We are committed to adding value through the transfer of learning and capability to our clients during each assignment.
Miriam Ahern
Miriam is our managing partner. She founded Align in 2001. She is a creative and energetic senior executive with over 30 years' experience working with clients in diverse private and public sector environments. Miriam is a Certified Management Consultant and Fellow of the Irish Institute of Management Consultants and Advisers (IMCA). She is a past President of the IMCA. Miriam's expertise includes: organisational development; strategy planning and implementation; event management; team-working; management development; fundraising and sponsorship.
>>>
Gerald Flynn
Gerald is widely recognised as one of Ireland's most informed journalists, commentators and advisers on employment, industry and enterprise issues. He has been a professional adviser to the Chartered Institute for Personnel and Development (CIPD) in Britain and Ireland. Gerald is a regular writer on employment, management and industrial relations issues with The Irish Times and broadcaster with RTE radio and TV, TV3, Newstalk, 4fm, and BBC Northern Ireland.
>>>
Accreditations
Registered Practice Institute of Management Consultants and Advisers
Chartered Institute of Personnel and Development
National Union of Journalists
Business Journalists' Association of Ireland