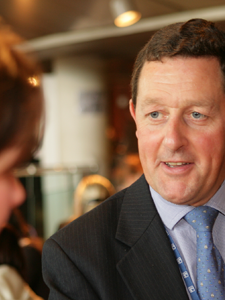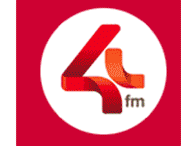 It's our privilege to provide a wide variety of management consultancy and business advisory services to enterprises of all sizes which operate in a wide range of sectors. Here is a selection.
Read through our recent testimonials to see how we have helped our clients.
Some Recent Testimonials
Miriam has worked in a variety of roles with the Irish Gerontological Society (IGS) since 2012.  During her years with us, Miriam has worked with numerous executive members and officers, and brings her own energy, dynamism and dedicated work ethic to our team.  Over this time she has provided strategy, organization and membership development services for our society.  She also oversees our events and leads our fundraising programme. She has been, and continues to be, a key member of our team and plays a very important part in the growth of our society.
Our membership numbers have grown significantly.  We have also made considerable progress in our mission to promote a platform through our meetings that enable research and education on ageing that enables translation into improved and age-attuned practices and policies.
Dr. Diarmuid O'Shea, President Irish Gerontological Society
Our Lady's Hospice & Care Services has worked with Align Management Solutions on a number of initiatives and we have always found them to be extremely professional, committed and efficient. They really spent time getting to know our requirements and effortlessly framed them into workable solutions.
Recently we have worked together in developing a customised Values- Driven Leadership Programme and both the outcomes and the feedback from our managers were excellent. The objectives of this programme were to align management skills to organisational strategies by modernising and standardising the quality of leadership and management practices across the entire organisation.
Our Lady's Hospice & Care Services Ltd., Audrey Houlihan, CEO
Miriam/Gerry,
I want to thank you for attending our induction seminar yesterday. Your presentation and workshop exercises were excellent and got straight to the nub of the issues pertinent to our Board.
All attendees spoke favourably at the conclusion of training and were anxious that Align Management would work with us again in the future.
For my own part, I want to thank you for the professional approach and enthusiasm with which you set about your task. We were all very encouraged by the knowledge you had of our issues and group dynamics in the short time you were given to prepare for the seminar.
On behalf of The Association of Garda Sergeants and Inspectors, may I wish you all continued success at Align.
John Redmond
Deputy General Secretary
AGSI
Association of Garda Sergeants and Inspectors
Gerry Flynn from Align has worked with us at CIPD for over two years and brought both creativity and high-level management expertise. Align's work impressed me on many levels not least the way in which  they quickly gained a deep knowledge of our organisational needs and worked closely with colleagues at all levels in Dublin and London.
Their contribution helped reposition CIPD at the centre of policy-making in Ireland and opened new opportunities for us especially with other organisations in the people management arena and with print and broadcasting media outlets.
I look forward to further cooperation between us on projects to enhance the professional standing of the Institute in Ireland.
Michael McDonnell, Director CIPD-Ireland
http://www.cipd.co.uk/branch/ireland/default.htm
For over eight years, Align has been helping Calyx to transform our voice and data businesses in Ireland and the UK. They do this by designing and implementing creative change initiatives to meet our ever-changing needs.
Our business relationship is built on a willingness to roll up our sleeves, collaborate and get things done together.  Align has always met our expectations, and we intend to continue to use them – this is the best recommendation that we can give!
Maurice Healy, Group CEO, Calyx Group
www.calyxgroup.com
Dublin City Enterprise Board has worked with Align Management Solutions for almost three years. During this time Align has managed and developed our LINK! Business Network for Start-up business in a very co-operative, positive and creative manner.
We have been very pleased with the progress and delivery of the network for our clients where we have received some excellent feedback in assisting up and coming businesses to develop in a competitive marketplace.
Greg Swift, CEO, Dublin City Enterprise Board
www.dceb.ie